Meet the Doctor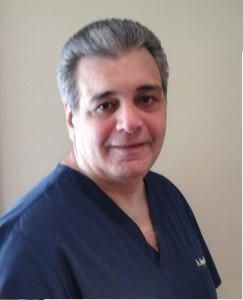 Dr. DeCosta is a family chiropractor. He treats patients of all ages, from infants to the elderly. Dr. DeCosta welcomes you to bring your family and friends to the office with you to answer any questions you or they may have.
A biology graduate of Kean College of New Jersey (where he was on the Dean's list), Dr. DeCosta was graduated from the New York Chiropractic College where he received the B.J. Palmer Memorial Award. He is a Diplomate of the National Board of Chiropractic Examiners. He has been in practice since 1978.
Dr. DeCosta is a member of the International Chiropractors Association, the Association of New Jersey Chiropractors, and the Garden State Chiropractic Society. He is also a member of the International Chiropractic Pediatric Association and is certified in the Webster technique. He is licensed to practice in New Jersey, New York and Pennsylvania.
Dr. DeCosta has been President and Chairman of the Board of the Garden State Chiropractic Society. He has served on the Board of Advisors of the Council of New Jersey Chiropractors and was the recipient of their Outstanding Service Award for 2000.
Dr. DeCosta is a Chiropractic author, lecturer, and teacher. He is actively involved in educating the public about Chiropractic.
"The purpose of our office is to serve as many people as possible by rendering a quality Chiropractic service at an affordable fee, and to educate those people about Chiropractic so they may, in turn, educate others." – A. J. DeCosta, D.C.
We look forward to have the opportunity to serve you, your family and friends.