Failed Neck Surgery Helped by Chiropractic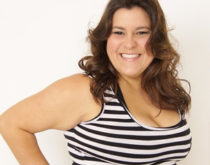 This study begins by discussing the importance of a normal forward curve in the neck. A normal curve not only helps the neck absorb shock, but helps the head be in a more normal upright position. The authors wrote, "The loss of cervical lordosis and anterior head posture has long been identified with numerous significant health issues. These health issues include cervical, shoulder, and headache pain. The loss of cervical curvature also causes anatomical changes to the cervical spine including a shortening of the anterior or posterior vertebral column."
A loss of the normal cervical curve can also result in long-term degenerative issues. The study points out, "The loss of cervical curve results in degenerative changes to the cervical vertebrae and discs. This degenerative process has been shown to be the result of poor posture, prolonged periods of sitting, sedentary lifestyle, and obesity. When the cervical curvature is lost, these degenerative changes can lead to an early increased rate of degeneration and associated cervical pain."
In this case, a 43-year-old woman went to the chiropractor for help with long-term neck pain and stiffness. Over the past 11 years, she had also been suffering with frequent and severe migraines, sleep deprivation, shoulder pain and weight issues. In her history, she noted a past car accident and that her work requires her to stand for 10 hours a day which she believe contributes to fatigue and poor posture.
Her medical history for her pain included steroids and other medications. Additionally, she had spinal surgery where a disc was removed at the level of her 5th and 6th cervical vertebrae, and a fusion was performed. Unfortunately, these medical approaches did not give the woman any relief. Because of this, she considered chiropractic as her last resort.
A chiropractic examination was performed which included a detailed postural analysis and spinal x-rays. Based upon the findings, specific chiropractic care was started appropriate to the patient's condition and her surgical history.
After 36 visits, an update comparison was performed and revealed that the woman's neck curve had shown a significant 12 degree improvement. Additionally, she reported that she felt improvements in her neck and upper back pain, an increase in her energy level, and an improvement in the frequency, duration, and severity of migraine headaches. Overall, she noted that she felt improvement in the activities of her daily life.
In explaining the results in their conclusion, the authors wrote, "Loss of cervical curve and other postural distortions result in adverse mechanical tension and distortion of tissue. This adverse mechanical tension leads to degeneration of vertebral discs and facet joints." They continued, "In this case study, the patient's posture and spinal alignment were corrected and as a result, the cervical lordosis and left head translation were improved."
share